Cheesey Chicken Zuccini Marinara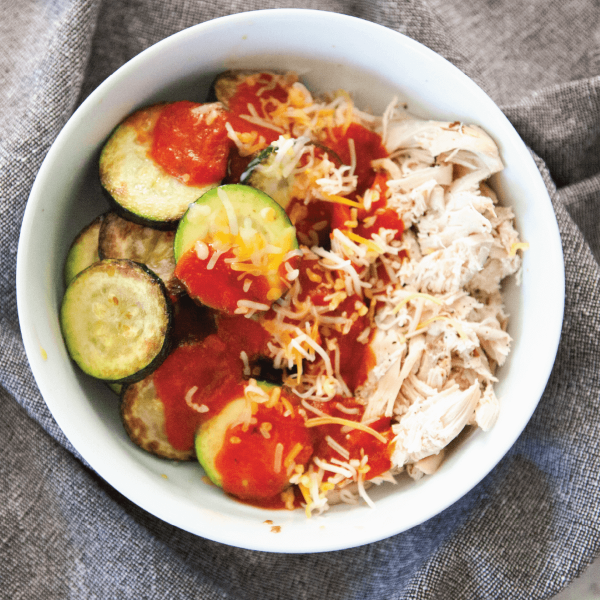 This delicious dish is packed with nutrients from both meat and veggies!  
Ingredients:
3 Ounces Rotisserie Chicken Breast Meat, Shredded & Skin Removed
1 Cup Zuccini, Shredded
1 1/2Teaspoons Extra-Virgin Olive Oil
1/2 Cup Low-Sugar Marinara Sauce
1/3 Cup Colby Jack Cheese, Shredded



Directions:
1. In a skillet over medium heat, drizzle olive oil. Add zucchini and saute for about 5-7 minutes or until zucchini is soft and the skin is bright green. 
2. In a bowl, combine zucchini, chicken, and marinara. Sprinkle with shredded cheese and toss until well coated. Enjoy!
Nutrition Information:
Calories: 363
Protein: 33g
Carbs 9g
Fat 23g