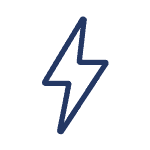 Energy for Hours
A unique blend of instant & sustained caffeine to help boost energy & productivity!
Help Hunger Control
Combining Whey Protein & Bovine Collagen to help curb hunger.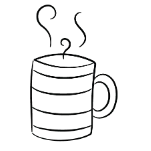 A Warm, Tasty Jumpstart
The most delicious pick-me-up to start off your day
Key Ingredients
---
Timed-Release Caffeine Formula
Boost Cocoa features 125 mg of total caffeine from 3 different sources: VitaShure® Sustained Release Caffeine, Caffeine Anhydrous, & Organic Caffeine (from Green Coffee Bean).

Protein Blend
Each serving packs 10 grams of protein from whey concentrate, isolate, & bovine collagen to help curb hunger.

NooTropics (Caffeine, CDP, Theanine)
Boost Cocoa includes nootropics to help support mental clarity and focus.
Mix 1 scoop of Boost Cocoa with 8 ounces of warm/hot water, but not boiling. Mix carefully with a spoon or frother and enjoy!
Frequently Asked Questions

Can it really help me burn fat?
How does it give me a sustained boost of energy?
How many servings are in each tub?
How does the "no-crash" caffeine blend work?
How can Boost Cocoa help me?
Boost Cocoa is designed to help provide a tasty energy boost and also help support hunger control so you can stay on track with your health goals. to help support your transformation.
When should I drink Boost Cocoa?
Simply mix 1 scoop of Boost Cocoa with 8 ounces of warm (not boiling) water anytime you need a boost of energy & hunger control during your busy day.
Because Boost Cocoa contains 125 mg of caffeine per serving, we don't recommend drinking it close to bedtime.
How does Boost Cocoa provide energy?
Boost Cocoa is formulated with both instant & sustained energy. As a result, Boost Cocoa can help provide energy for hours.
How many servings are there?
Each container provides 28 servings.
After spending years developing our products, we're confident we've created the best-tasting, highest-quality supplements available to help you transform–from the ingredients and formulas to the most delicious flavors!
We also understand that every body is different. Our bodies all have different needs, and we all react differently to certain ingredients.
That's why we stand behind our products with a 1-Year Money-Back Guarantee!
If you would like to return or exchange a product, we'd be more than happy to help! To see our full Return Policy and submit a return or exchange, click HERE