Stop Nighttime Hunger & Support Weight Loss
Delicious Shakes designed with only 80-90 calories per serving plus protein and fiber to help you feel satisfied & full.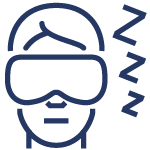 Sleep Better, Feel Better, Transform Better
Formulated to help support feelings of relaxation and also to help improve sleep quality.
Help Reduce Stress to Unwind Before Bed
Each serving provides aminos, minerals, and more to help balance mood, relax, and get into sleep mode.  
Pineapple Upside Down Cake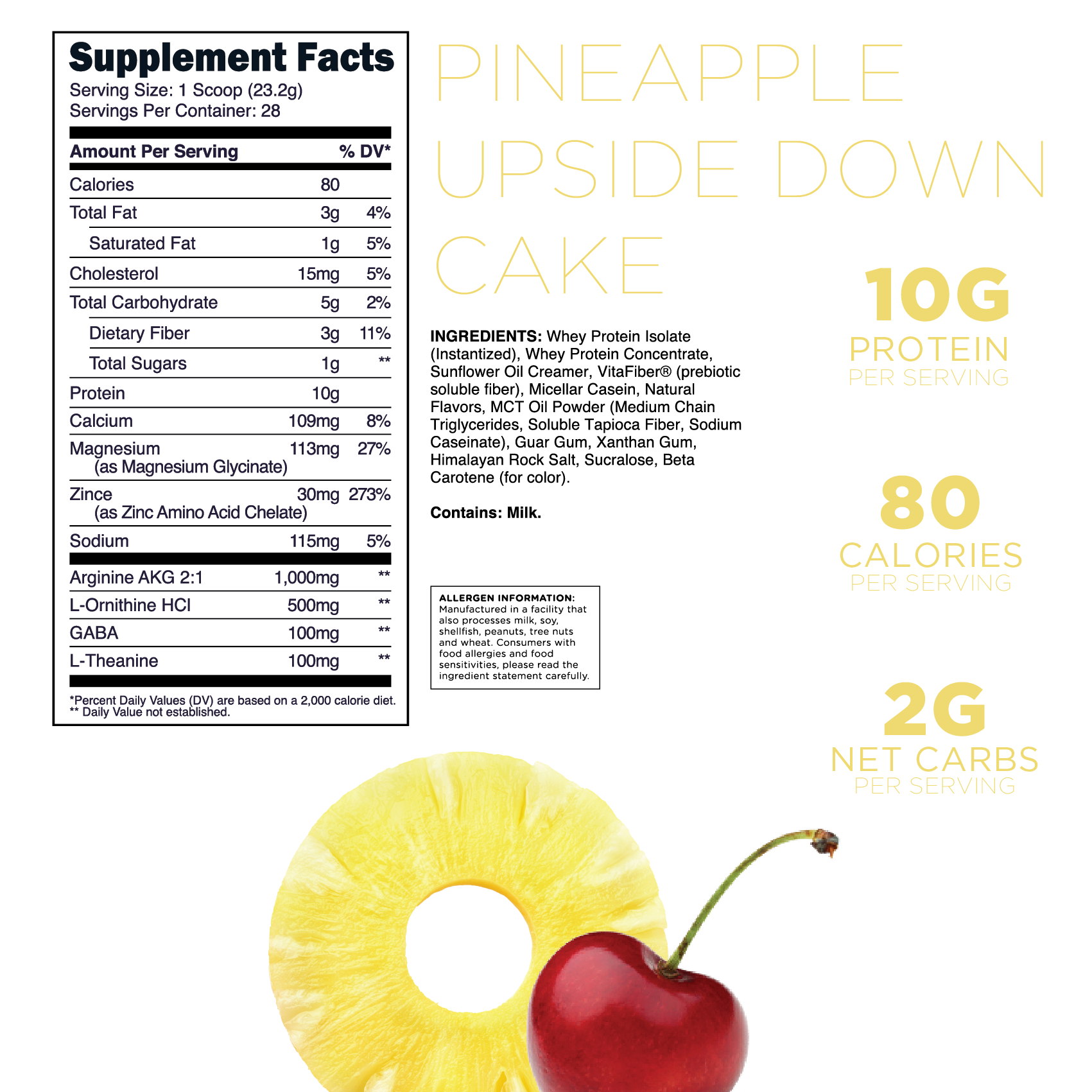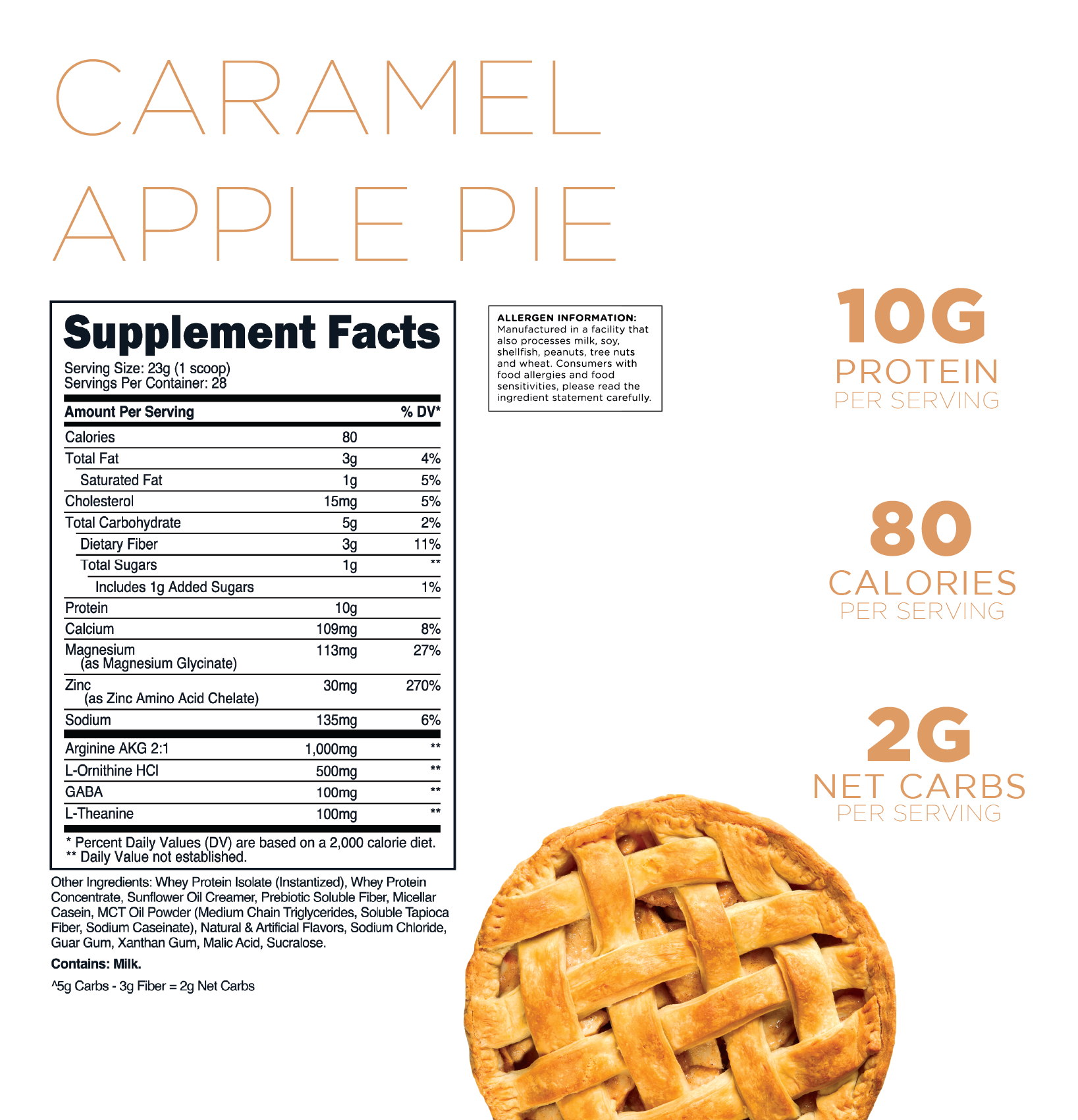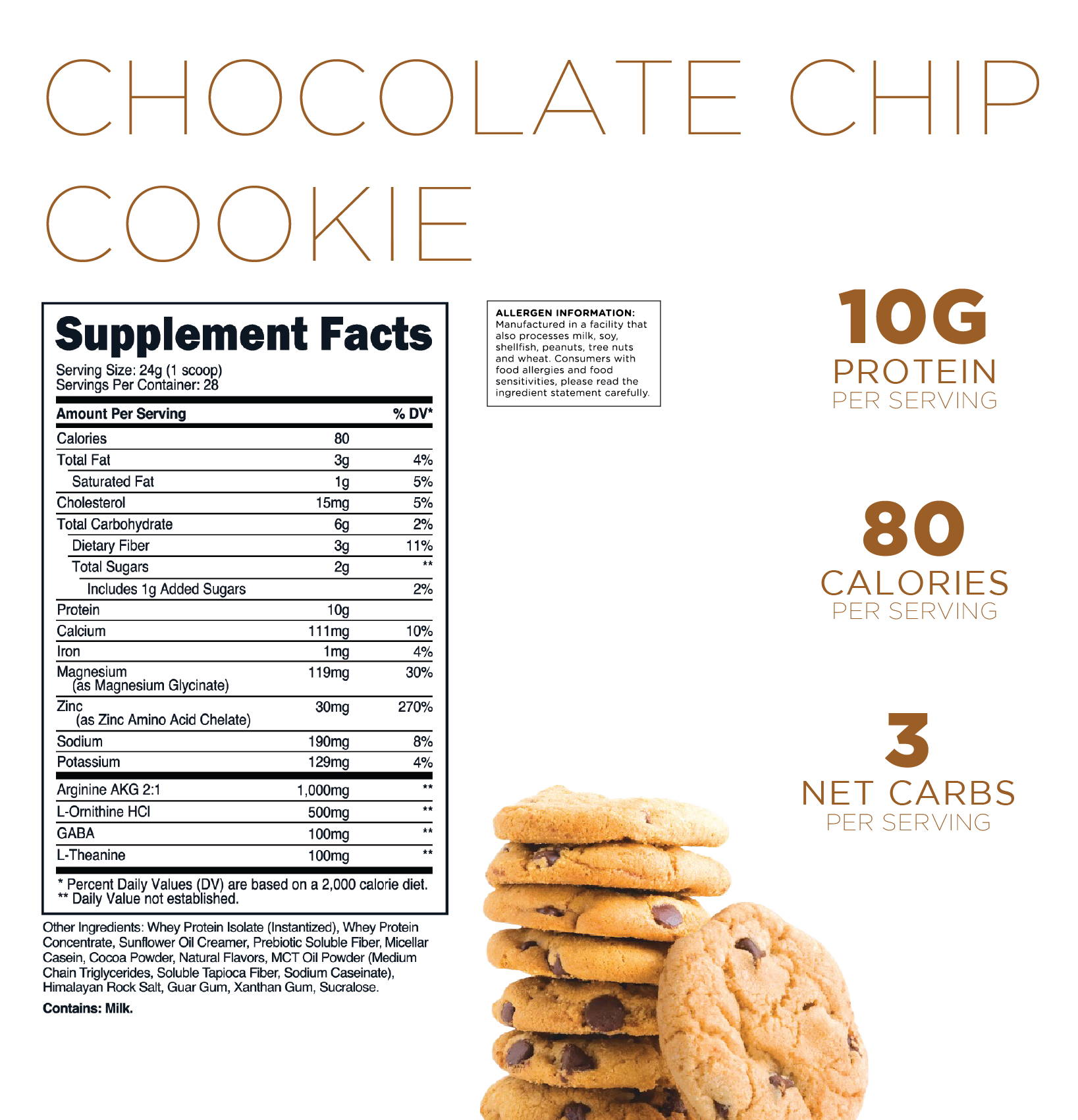 ✅ Whey Protein Isolate & Concentrate
Designed with 10 grams of whey protein to help support hunger control.
Specifically formuated with micronutrients Calcium, Magnesium, and Zinc to help support sleep.
Designed with amino acids Arginine AKG 2:1, -Ornithine HCIL and L-Theanine that help support feelings of relaxation and sleep.
How to Use Nighttime Shake
Mix one scoop with 8 oz of cold water, almond milk, or your beverage of choice

Shake or stir thoroughly

Satisfy your nighttime cravings, unwind, & help support sleep quality
Frequently Asked Questions
How do I use Nighttime Shake?
Nighttime snacking can sabotage your weight loss with unneeded calories.
And guess what? 25% of daily calories (approx. 900) are consumed after dinner.
Our Nighttime Shake helps satisfy sweet cravings in a low calorie way and also helps with relaxation and sleep!
Simply swap your nighttime snack out for a dreamy Nighttime Shake.
How is Nighttime Shake different from your Meal Replacement Shakes?
Unlike the TransformHQ Meal Replacement Shake, the Nighttime Shake is not designed to replace a meal.
Instead, the Nighttime Shake helps you avoid mindless nighttime snacking with delicious flavors and a formula to help support appetite, satisfy cravings, and support better sleep.
How does Nighttime Shake support my transformation?
Snacking on additional calories after dinner can make it hard to transform. Additionally, feeling stressed and worked up can make it harder to fall asleep and stay asleep.
Each scoop of Nighttime Shake is designed to help satisfy your cravings in a low calorie way, support hunger control, and also help support better sleep.
Instead of turning to high-calorie snacks to satisfy your cravings at night, try a delicious Nighttime Shake instead!
How many calories and sugars are in the Nighttime Shake?
Each serving of Nighttime Shake contains only 80-90 calories depending on the flavor.
How many servings are in each container?
Each container provides 28 servings!
After spending years developing our products, we're confident we've created the best-tasting, highest-quality supplements available to help you transform–from the ingredients and formulas to the most delicious flavors!
We also understand that every body is different. Our bodies all have different needs, and we all react differently to certain ingredients.
That's why we stand behind our products with a 1-Year Money-Back Guarantee!
If you would like to return or exchange a product, we'd be more than happy to help! To see our full Return Policy and submit a return or exchange, click HERE