Nicole J. Has Never Had Energy Like She Does Now*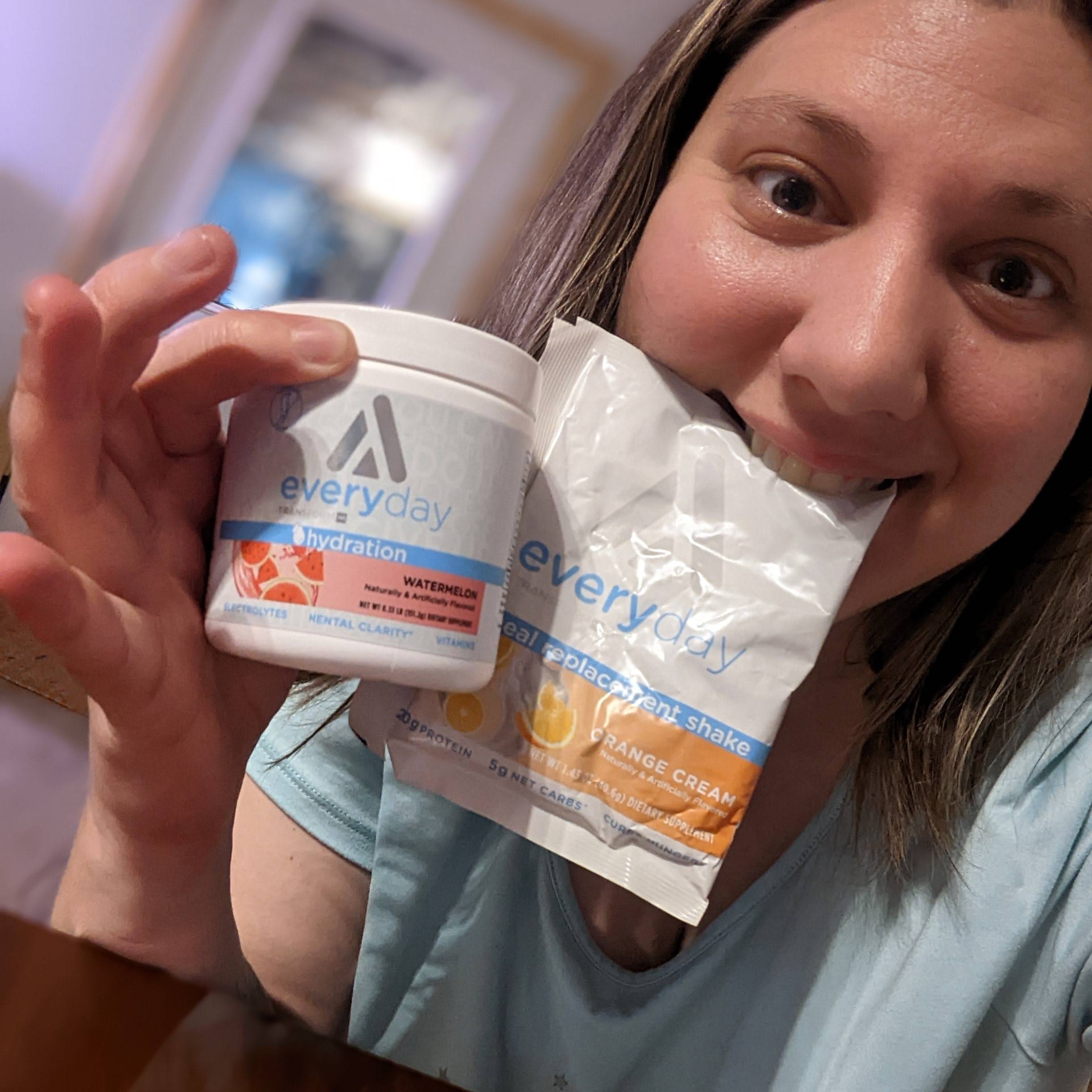 "For me being 35 [and] working 12 hour days, I've never had as much energy as what I have now."

We talked to Nicole about her personal transformation story. Here is what she said!
Before purchasing TransformHQ supplements, what was your biggest challenge in your transformation journey?
Having no energy, having energy drinks and crashing.
Wanting to go to the gym but my energy level was crap and I just wanted to stay home and sleep and not do anything
How did that challenge you just described make you feel?
I'm just tired of feeling sluggish and gaining weight just sitting around the house.
I barely even wanted to clean my house I'm so tired.
Even having coffee or and energy drink there was motivation for a couple hours then crash I'm out.
Nothing else is getting done today.
After purchasing TransformHQ supplements, what specific changes and results did you experience?
First day: with the meal replacement shake...one it tasted delicious and mixed very well I was just so happy from that.
Kept me feeling full for about three hours and in that three hours I didn't feel sluggish...I had energy to do things.
After that having the hydration powder that even tasted great. (Shocked again) and that kept me going for the rest of the day.
I've been on this plan for 2 weeks now and this is the most energy I've had since I was a kid. I feel like I need to just keep going and doing things just to get this energy out.
What would you say to somebody on the fence about purchasing TransformHQ Supplements?
Just try it; for me being 35 working 12 hr days I've never had as much energy as what I have now.
It's affordable especially in the economy we got now.
The meal replacements don't taste chalky at all even with water!
And in a 2 week span I've had energy and motivation to GO GO GO even working 12 hour days and I still want to do stuff.
Anything else you'd like to share?
Even with only being on the program for 2 weeks this is the best I've felt in a long time.
I can't wait for my order to come in.
I'm just really happy with everything right now.
And I'm starting to love myself a bit more everyday.
Ready to Start Your Transformation?
Every transformation begins with a first step, and this is yours!
Our Meal Replacement Shakes give you the nutrition of a full, healthy meal with THREE different types of protein to curb your cravings and stop your hunger!
And to help you get started, we're offering you the most affordable way to try any of our delicious shake flavors in easy, on-the-go single-serving shake packs!?
✅ 14 Full-Meal Shake Servings
✅ Three Different Proteins to Curb Hunger
✅ Deliciously Craveable Flavors
✅ VitaFiber® Prebiotic Soluble Fiber
*Results may vary depending, in part, on starting point, motivation, and commitment. Always consult your physician before beginning any weight loss program. Participants may have used more than one TransformHQ product to achieve their results.