Chasta Can Get More Done and Has More Time for Her Family*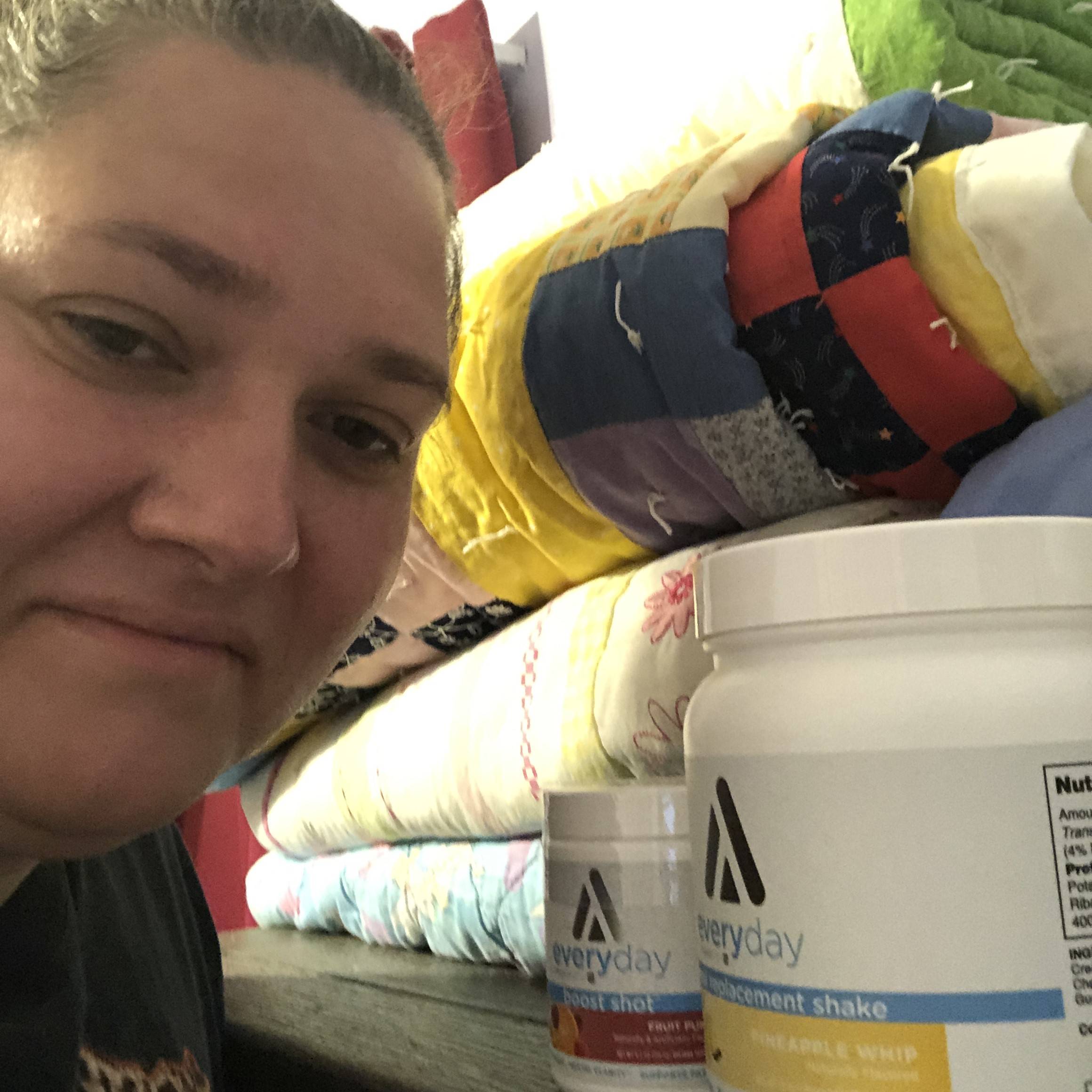 "I've had the Boost Shot and I love the clean energy it gives me. I've never had a bad experience with anything I've bought here."
We talked to Chasta about her personal transformation story. Here is what she said!
Before purchasing TransformHQ supplements, what was your biggest challenge in your transformation journey?
Feeling so exhausted everyday
How did that challenge you just described make you feel?
Feeling so tired and unable to sleep at night left me exhausted each day.
Some days I felt so tired I didn't think I could make it thru the day.
It made trying to get anything done extremely hard and definitely affected me mentally, emotionally and physically.
After purchasing TransformHQ supplements, what specific changes and results did you experience?
I still have trouble sleeping at night due to I have PCOS and it's a symptom it causes.
However, drinking Boost [Shot] has helped me so much. Some days I still feel tired but I am not so exhausted that I need to take a nap and can actually get more done.
I can tell when I miss taking Boost.
I always try to take it around 11-12 in the day to give me the boost I need to get thru the day. It's great to not feel so drained and be able to be more each day.
Without naps I can get more done around my home, small farm and have more time for my family.
What would you say to somebody on the fence about purchasing TransformHQ Supplements?
Transform supplements are amazing.
The Boost gets me thru the day.
They have so many flavors to choose from and I have loved every flavor I have tried.
The shakes are amazing also. No chalky taste and lots of flavors whether you like something plain or fruity.
They mix well. Some days I mix with plain water, other days with milk or fruits.
They also make great overnight oats.If you don't like the products, you can return.
You have nothing to lose except missing out on amazing products if you don't give them a chance.
Anything else you'd like to share?
Just give them a try. You won't be disappointed.
Ready to Boost Your Energy?
Every transformation begins with a first step, and this is yours!Our Boost Shot was formulated with a unique, no crash formula that gives you instant AND sustained energy with zero sugars and zero calories!And to help you get started, we're offering you the most affordable way to boost your energy and accelerate your transformation and weight loss goals!?
✅ 56 Servings of Boost Shot
✅ Unique instant AND sustained energy-boosting formula
✅ 16 Available Flavors
✅ Nootropics to help increase concentration
✅ Packed with B vitamins
*Results may vary depending, in part, on starting point, motivation, and commitment. Always consult your physician before beginning any weight loss program. Participants may have used more than one TransformHQ product to achieve their results.