Karen P. Changed Her Life and Became Healthier and Happier*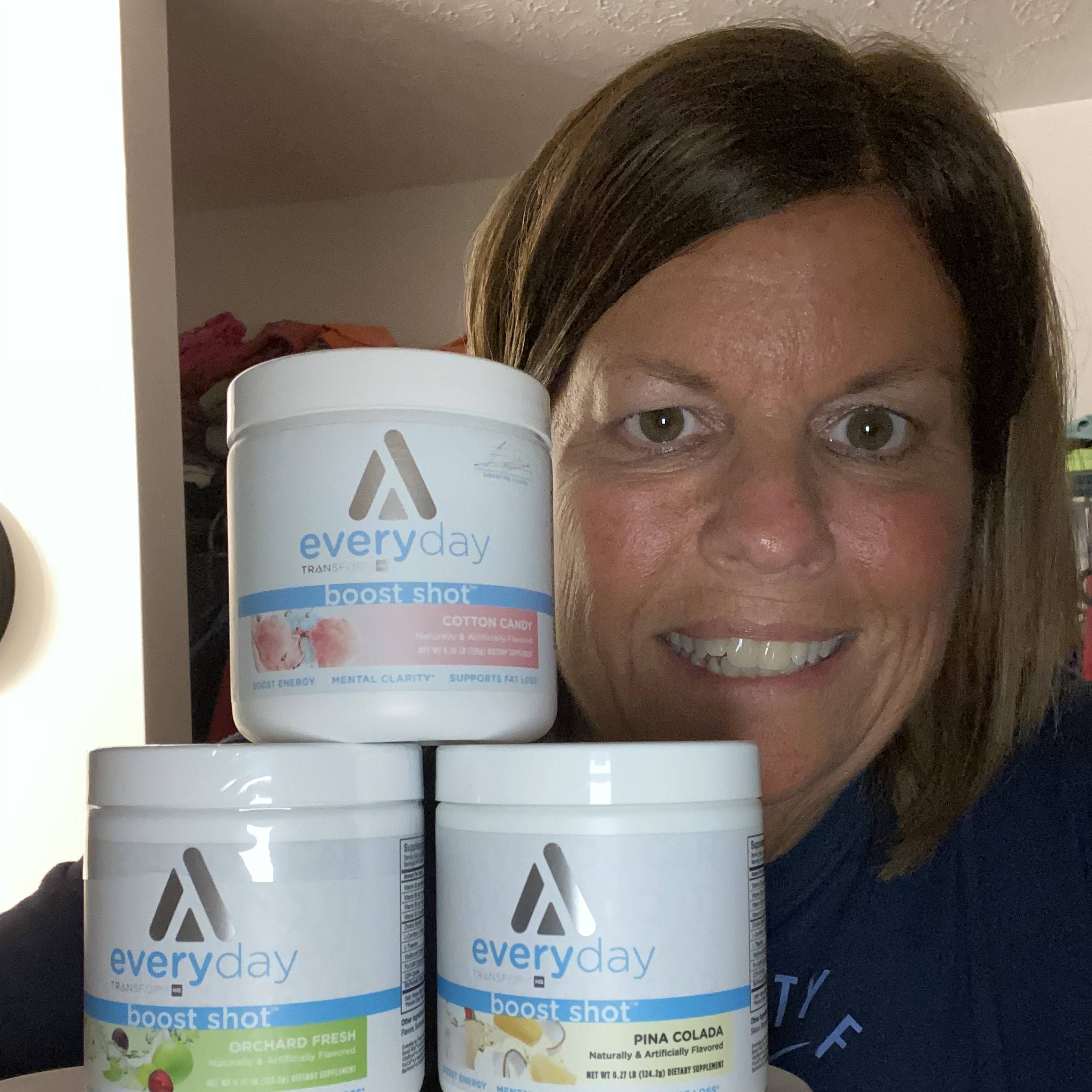 "Being consistent has allowed me to maintain my wellness and fitness goals."

We talked to Karen about her personal transformation story. Here is what she said!
Before purchasing TransformHQ supplements, what was your biggest challenge in your transformation journey?
After a long day at work and all the other things life throws at you it was hard to find the energy to to live the active/healthy lifestyle I want to live.
I struggled to get through a workout at the gym or even a walk at the park.
It is tough when you want to do these things to better yourself but don't have the energy to do them.
How did that challenge you just described make you feel?
It made me feel less than.
I would see all of these other people going and exercising, taking a walk or just being active.
I felt like I should be able to do these things also.
After purchasing TransformHQ supplements, what specific changes and results did you experience?
The Boost Shots are amazing! I have been using them for a few weeks now.
I drink one on the way to work in the morning and one in the early afternoon before going to the gym.
Not only does it help me get my water in, but also elevates my energy level.
I go to the gym or for a walk everyday. I am feeling so much better.
People have even asked me what I'm using. I tell them all about TransformHQ and the Boost Shots!
What would you say to somebody on the fence about purchasing TransformHQ Supplements?
Try it once like I did. It has changed my life and it can change yours. It is worth every penny!
Anything else you'd like to share?
Thank you for changing my life for the better.I now feel like I can get the rest of my weight off and see a healthier more energized me!
Ready to Boost Your Energy?
Every transformation begins with a first step, and this is yours!Our Boost Shot was formulated with a unique, no crash formula that gives you instant AND sustained energy with zero sugars and zero calories!And to help you get started, we're offering you the most affordable way to boost your energy and accelerate your transformation and weight loss goals!?
✅ 56 Servings of Boost Shot
✅ Unique instant AND sustained energy-boosting formula
✅ 16 Available Flavors
✅ Nootropics to help increase concentration
✅ Packed with B vitamins
*Results may vary depending, in part, on starting point, motivation, and commitment. Always consult your physician before beginning any weight loss program. Participants may have used more than one TransformHQ product to achieve their results.