Millie H. Finally Gets Her Protein in With Flavors that Fit Her Mood*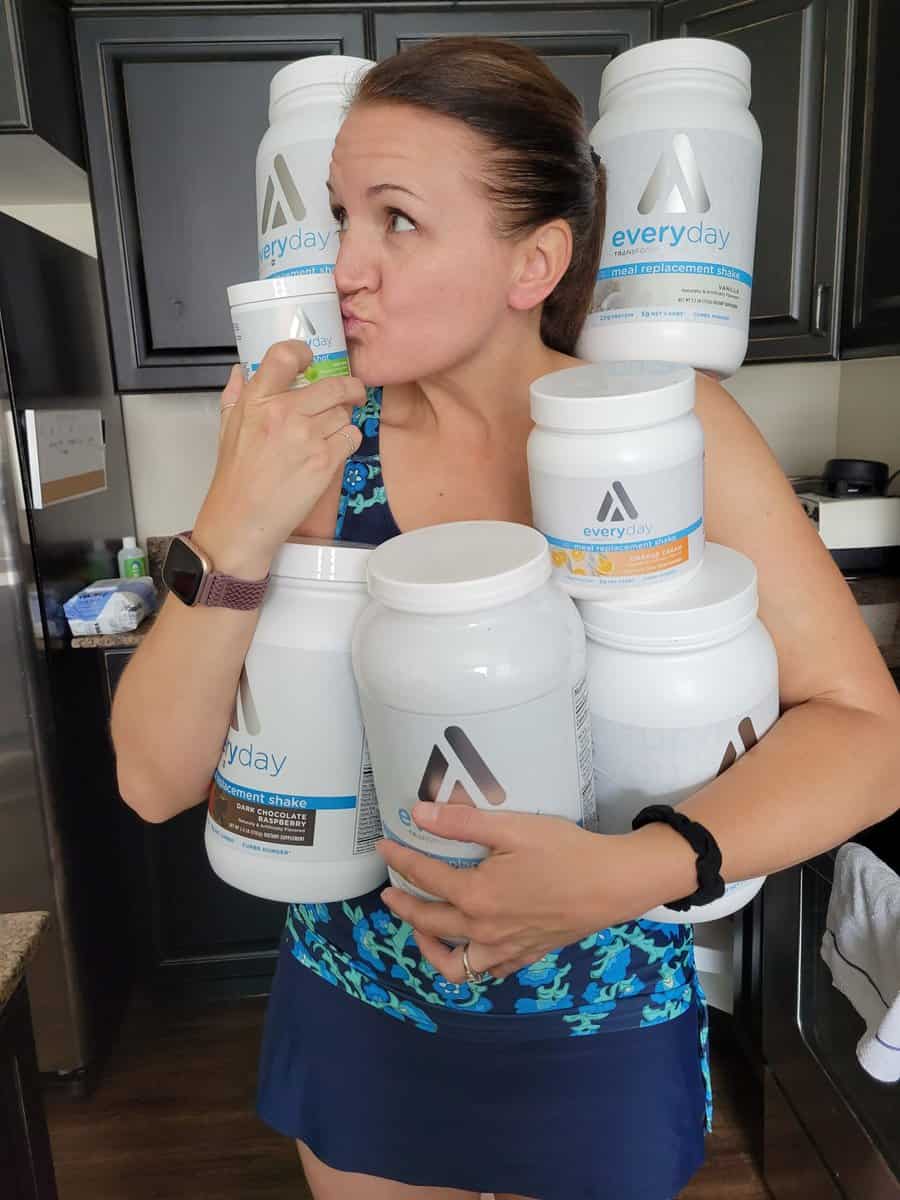 "It's hard to find a protein powder that tastes good and the TransformHQ Meal Replacement Shake were perfect... I feel satisfied but not stuffed."

We talked to Marna about her personal transformation story. Here is what she said!
Before purchasing TransformHQ supplements, what was your biggest challenge in your transformation journey?
Finding easy on-the-go snacks and avoiding my favorite energy drink (hello, red bull!)
.I was always tired and struggled to get enough protein into my diet.
How did that challenge you just described make you feel?
It was frustrating to feel like I was constantly falling into poor habits when I know better.
But healthy food has to taste good or it's just not sustainable for me.
After purchasing TransformHQ supplements, what specific changes and results did you experience?
The shakes in particular were SO good.
It's hard to find a protein powder that tastes good and the MRS shakes were perfect for a pre or post-workout and mid-afternoon snack, and with the balanced macros, I feel satisfied but not stuffed.
The myriad of flavors to choose from makes it even better because I can have whatever flavor fits my mood...chocolatey, fruity, or both!
What would you say to somebody on the fence about purchasing TransformHQ Supplements?
Just get the sample packs and give it a try!
You won't regret it. I haven't tasted a flavor of ANY product that I didn't like!
The flavor profiles on the MRS, boost, and hydration are so spot-on that you can't go wrong picking a flavor you already know you love. :)
Anything else you'd like to share?
TransformHQ makes your journey toward health fun and delicious!I'm so grateful to have found this company and these supplements.I love the pre-workouts, BCAAs, and probiotics as well! You really can't go wrong!
Ready to Start Your Transformation?
Every transformation begins with a first step, and this is yours!
Our Meal Replacement Shakes give you the nutrition of a full, healthy meal with THREE different types of protein to curb your cravings and stop your hunger!
And to help you get started, we're offering you the most affordable way to try any of our delicious shake flavors in easy, on-the-go single-serving shake packs!?
✅ 14 Full-Meal Shake Servings
✅ Three Different Proteins to Curb Hunger
✅ Deliciously Craveable Flavors
✅ VitaFiber® Prebiotic Soluble Fiber
*Results may vary depending, in part, on starting point, motivation, and commitment. Always consult your physician before beginning any weight loss program. Participants may have used more than one TransformHQ product to achieve their results.