Nicole T. Has Lost 70 Pounds & Gained More Confidence & Clarity*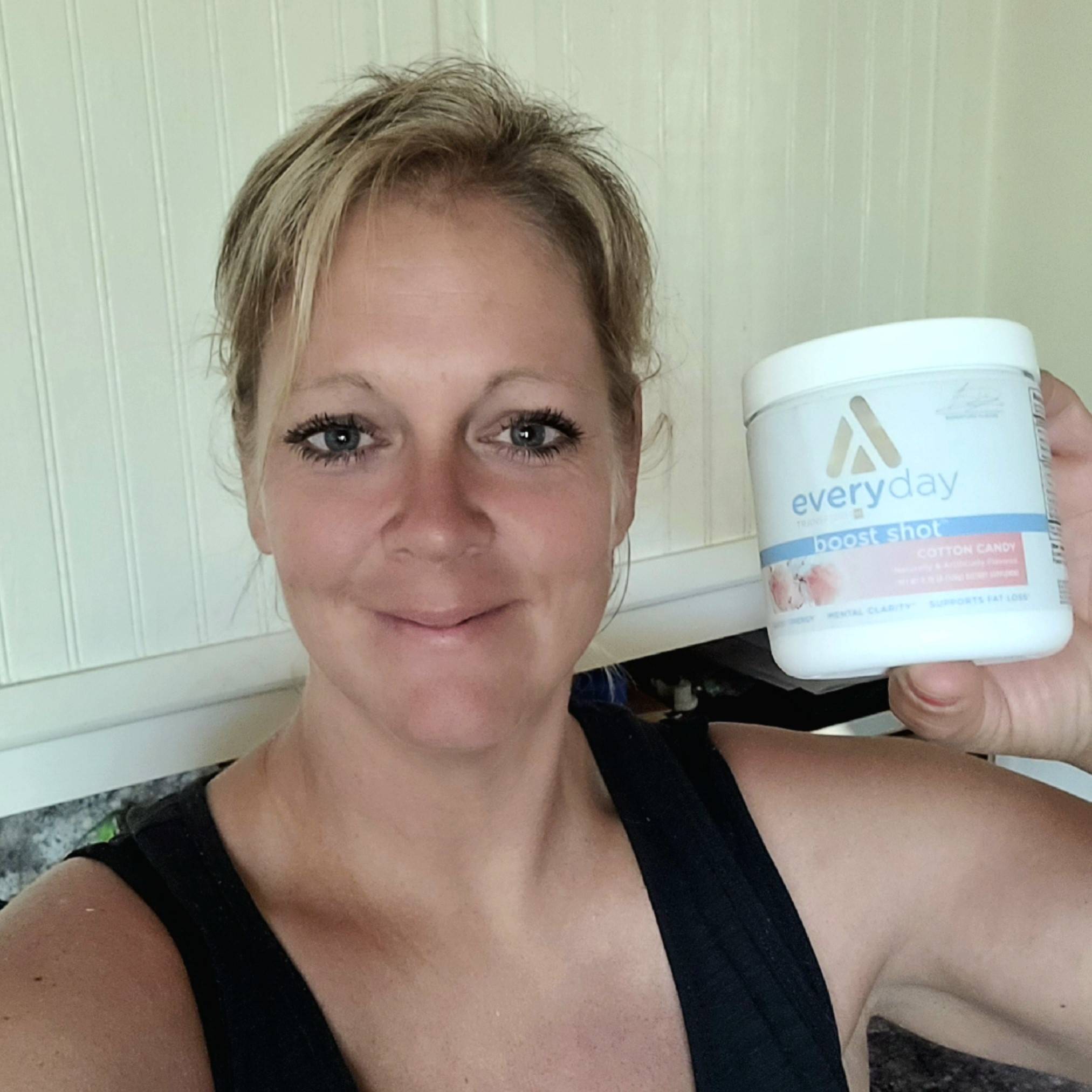 "Once you try any Transform Meal Replacement Shake or Boost Shot, you will not be able to remember life without it."

We talked to Nicole about her personal transformation story. Here is what she said!
Before purchasing TransformHQ supplements, what was your biggest challenge in your transformation journey?
The biggest challenge in my transformation journey prior to Transform products was keeping my integrity.
Transform and their amazing products have taught me how to make little promises to myself and celebrate those kept promises.
How did that challenge you just described make you feel?
I always felt like a failure when I would try to lose weight because I would start and stop within a couple of weeks.
After purchasing TransformHQ supplements, what specific changes and results did you experience?
I started small, with the first promise being my hydration. Transforms Boost Shot flavors made keeping my hydration promise easier because it tasted so good. I looked forward to my Boost Shot every day!
I have lost 70 lbs so far, and I have gained so much confidence and mental clarity.*
What would you say to somebody on the fence about purchasing TransformHQ Supplements?
Once you try any or Boost Shot, you will not be able to remember life without it.
The taste is impeccable, but I am also fueling my body with greatness.
Anything else you'd like to share?
One of the biggest statements made at Transform that has really helped my transformation is you're going to fall/slip up because we are human and imperfect.
However, you are only one meal or workout away from being back on track.
When you fall, get back up again and never look backward.
Ready to Boost Your Energy?
Every transformation begins with a first step, and this is yours!Our Boost Shot was formulated with a unique, no crash formula that gives you instant AND sustained energy with zero sugars and zero calories!And to help you get started, we're offering you the most affordable way to boost your energy and accelerate your transformation and weight loss goals!?
✅ 56 Servings of Boost Shot
✅ Unique instant AND sustained energy-boosting formula
✅ 16 Available Flavors
✅ Nootropics to help increase concentration
✅ Packed with B vitamins
*Results may vary depending, in part, on starting point, motivation, and commitment. Always consult your physician before beginning any weight loss program. Participants may have used more than one TransformHQ product to achieve their results.