Pita Pizza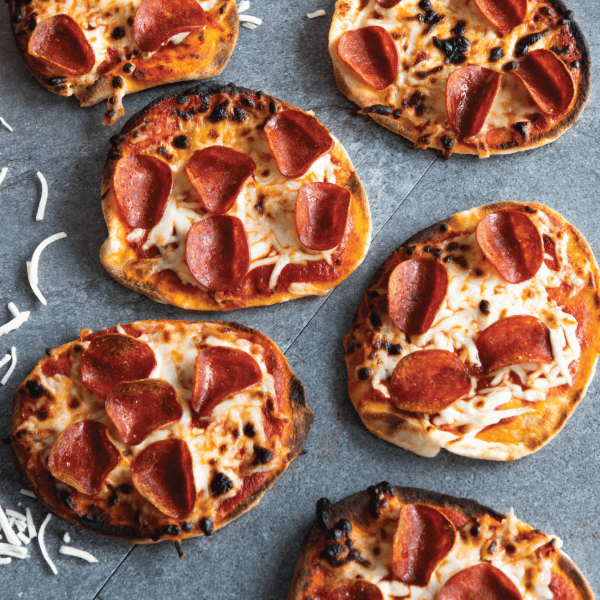 This quick and tasty pizza will help keep you on track with your weight loss goals while giving you that great pizza taste you love!
Ingredients: 
1 Small Pita (approx. 80 calories)
1/2 Cup Tomato Sauce
16 Turkey Pepperoni Slices
1/4 Cup Shredded Mozzarella Cheese
Directions: 
1. Top the pita with the pizza sauce 
2. Top with shredded mozzarella cheese and pepperoni. 
3. Put on a pan under the broiler for around 5 minutes or until cheese is melted and toasty. 
Nutrition Information: 
Calories: 302
Protein: 29g 
Carbs 30g 
Fat 14g