Turkey Pinwheel Sandwhich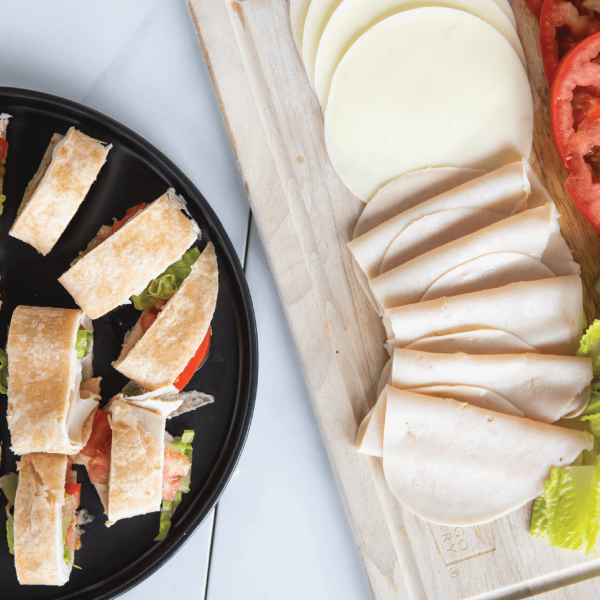 If you're looking for a quick, tasty, and healthy lunch, look no further than the protein-loaded  turkey pinwheel sandwhich!  
Ingredients:
1 Whole Wheat Tortilla
1 Laughing Cow® Creamy Light Swiss Cheese Wedge
3 1/2 Ounces Deli Turkey
1 Slice Provolone Cheese
Any Sandwhich Veggies, To Taste

Directions:
1. Spread cheese wedge down the middle of the tortilla.
2. Layer provolone cheese, turkey, and veggies.
3. Roll up like a pinwheel and then cut into 4 slices
Nutrition Information:
Calories: 322
Protein: 38g
Carbs 14g
Fat 12g